Datum Ingeniería, commercial and industrial equipment suppliers in Colombia, has announced they are now offering Microdrones UAV solutions.
Javier Salgado, Sales Manager for Datum Ingeniería, is excited to add Microdrones mdSolutions to their product catalog. He says, "We've been able to demonstrate Microdrones' advanced features and technology to many of our customers, and the feedback has been very positive. In parts of Colombia the terrain and environment can be very challenging and difficult to navigate for surveyors. Using mdSolutions from Microdrones makes this much easier and more convenient for our clients. In fact, Ecopetrol, one of the largest Colombian Oil Companies has already purchased both the mdMapper1000DG and the mdLiDAR1000 to help with their oil surveying operations."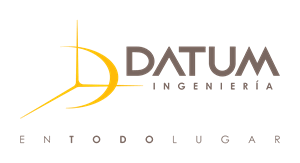 Datum Ingeniería was formed in 2014 by a group of professionals with more than 30 years of experience in Geographic Information Systems, Measurement Systems and Remote Sensors who specialize in Geomatics services and solutions. The company serves a variety of market segments including Oil & Gas, Mining, Utilities, Environment, Education, Public Security, Defense, Cadastral, Construction, and Agriculture.
"Not only are our customers confident that they've made a great investment by working with Datum Ingeniería," Salgado explains, "they know we can provide the support and expertise needed after the sale. For example, not only are we able to provide a variety of Microdrones solutions, we can also help support the processing and use of raster data, including images, point clouds and the overall workflow."
Salgado also recognizes that adding Microdrones solutions can also help open new doors to other market segments. He says, "We are excited because not only will we be able to provide our existing customers with a new line of solutions to meet their needs, we think we can also uncover new opportunities and other customers who would benefit from the use of Microdrones systems."
Available immediately, Datum Ingeniería is offering Microdrones fully integrated systems that feature their advanced UAV with custom hardware and software, outfitted for specific surveying applications. mdSolutions feature packages that come with everything a commercial user needs to get started using drones for surveying and mapping – the UAV, the sensors, and the software and hardware.
For more information about Datum Ingeniería visit www.datuming.com