Esri, the global leader in location intelligence, today announced the winners of the 2019 ArcGIS StoryMapper of the Year Contest, in which contestants were invited to submit their best and most innovative story maps for a chance to win various prizes, including a cash donation for their chosen cause, school, or nonprofit organization.
Guest judges for the 2019 contest included Alex Tait, geographer at National Geographic; Michael Goodchild, emeritus professor of geography at University of California, Santa Barbara; and James Fallows, national correspondent for The Atlantic and former presidential speechwriter. The winners were announced January 15, 2020, on Esri's website.
"The quality of the maps recognized in this competition is obvious and impressive. But even more encouraging is the range of uses that individuals and groups around the world have found for story maps. Bringing history to life; highlighting current and emerging problems; protecting endangered resources; empowering communities for a better future—in these and many other ways, the mapmakers we are honoring today all illustrate mapping-technology's power and benefits"

James Fallows
The first place winner is Stanford University, which will use the $5,000 grand prize to equip its map library space with enhanced physical and digital exhibit methods, a 3D printer, and materials to communicate the endless possibilities created by maps for learning and exploration.
Runners-up include the Open Spaces Institute, Médecins Sans Frontières (MSF), Clean Air Carolina's Citizen Science program, and the University of Delaware. These runners-up will each receive $1,000 toward the cause, school, or nonprofit of their choice. In addition to cash prizes to the cause of their choice, the grand prize winner and runners-up will also each receive an Esri Technical Certification exam voucher, valued at $250, and one ArcGIS for Personal Use license, valued at $100.
"We started this competition in 2014 to showcase the innovative work and creativity of the GIS community. I was so impressed by the diversity, dedication, and passion of this year's contestants, who are using the latest digital storytelling techniques and technologies to make a difference where it matters most"

Jack Dangermond, Esri founder and president
Over 400 geographers, GIS specialists, and users competed in this event, with entries focused on conservation, sustainability, government, education, and more. Entries were judged on the map's effectiveness in making the subject understandable and engaging, the experience that the map provided the viewer, and the overall design and impact of the map. Each contestant submitted not only an ArcGIS StoryMaps story but also a description of how they would use a $5,000 donation from Esri to make a positive impact on their communities.
To learn more about the 2019 ArcGIS StoryMapper of the Year entries and winners, visit go.esri.com/contestwinners.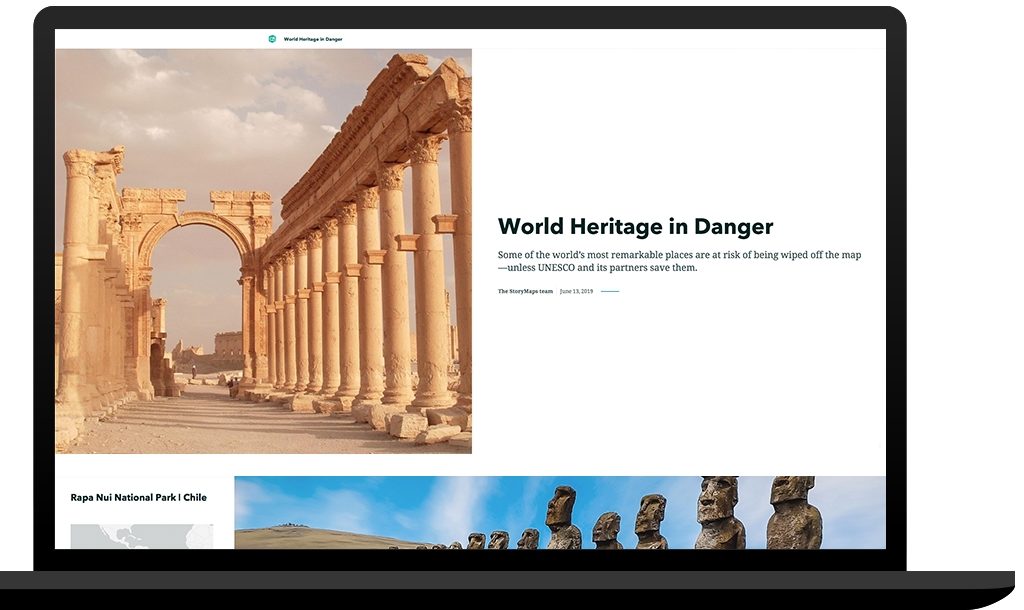 Innovative Solutions for Vertical Markets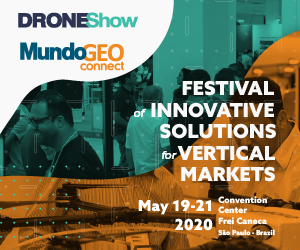 Registrations are now open for early payment with discount in the DroneShow and MundoGEO Connect 2020, which will take place on May 19 through 21 in the Frei Caneca Convention Center, in São Paulo (SP), with the main theme Innovative Solutions for Vertical Markets. Find our complete program and save your place right now!
DroneShow and MundoGEO Connect 2020 will be an actual festival of attractions: arenas with innovative presentations; basic and advanced courses; seminars and thematic forums; room for experimenting 3D technologies; awards for the best projects.
In parallel to these activities there will be a fair with the main companies in the sector. Check the ones already booked in the fair. Check the summary of the previous event:
Image: ESRI