GENEQ inc., with its trade mark SXblue GPS, is a worldwide leader in GPS and GNSS receivers. The Canadian company has been developing, producing and innovating in Canada since 2003. It developed the first submeter Bluetooth GPS receiver in 2003. In 2013 the first GPS receiver compatible with iOS also made its entry on the market, the iSXBlue II GNSS.
Over the years GENEQ has continued to improve its catalogs of offering. Today SXblue models include GPS/GNSS, RTK or ATLAS compatible devices.
Currently the SXblue Platinum is the top-of-the-line product from SXblue offering centimeter accuracy when connected to an RTK network and has the best battery on the market. It is compatible with iOS, Android and Windows and also compatible with ATLAS corrections service offering worldwide centimeter coverage.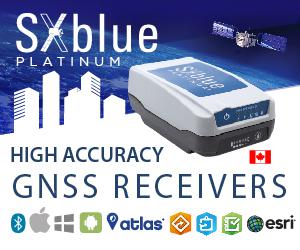 With the constant evolution of its products, SXblue now has partners all over the world. The company is trying to find the new partners in Brazil and the surrounding countries. SXblue is looking for established companies looking to promote their vast array of products.
If you think you could be a great addition to the SXblue GPS team feel free to visit our website and follow the distributors tab on https://sxbluegps.com.