The island of Sumatra is one of the largest islands in Indonesia, located west of Java and south of the Malay Peninsula. It is known for its fertile soils, its wide variety of animals and its natural resources, among which coal, crude oil and natural gas are key economic activities of Sumatra. These activities generate more than 60% of the region's income.
In addition to these resources, the government of Sumatra places great emphasis on vocational training as the local manpower plays an important role in contributing to the development of companies. PT Bukit Asam (coal), PT Semen Baturaja (cement) and PT Pupuk Sriwijaya (chemicals) are among the largest companies in Sumatra. They are continuously investigating new technologies to improve their workflows, methodologies, and overall organization.
Mines and quarries are demanding users of topography. With the use of increasingly efficient equipment and techniques for full 3D digitization of sites, the operation of a mine or an open pit can be greatly optimized. At every stage from exploration to operation of mines or quarries, CHCNAV solutions are used and recognized for their accuracy and affordability by all stakeholders.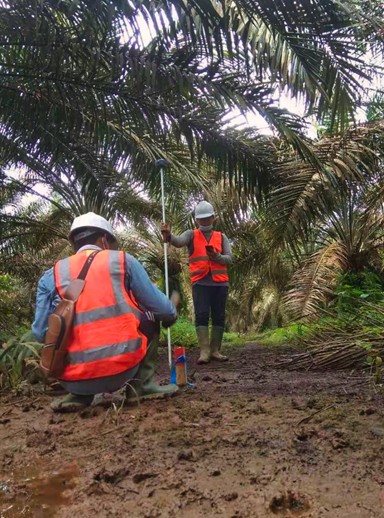 Technologies that meet the specific needs of mines and quarries such as harsh operational conditions and remote sites are critical. The IP (water and dust protection) certification level and the ruggedness of the i73 and i90 GNSS receivers provide maximum confidence in their daily use and drastically reduce hardware downtime. The GNSS technology such as iStar optimizes the performance of GNSS surveying, both in terms of positioning accuracy and its availability in difficult environments.
To learn more about CHCNAV's GNSS solutions and see detailed project implementation, click here: www.chcnav.com/about-us/news-detail/the-application-of-chcnav-gnss-solutions-in-mining-and-quarrying.