CHCNAV announced the availability of the i83 GNSS receiver, a new and innovative addition to its premium GNSS receiver series for surveying, mapping and construction professionals.
The i83 GNSS is powered by 1408-channel multi-band GNSS, the latest iStar technology and a calibration-free, high-end IMU sensor for faster and reliable field GNSS surveying.
"The i83 receiver combines GNSS and IMU into one single receiver to provide optimal automatic pole tilt compensation that requires no calibration and is fully immune to magnetic interference. Operators just need to focus on their tasks and no longer need to level their pole vertically." said Rachel Wang, Product Manager of CHC Navigation's Surveying and Engineering Division.
"In addition, we design a high-resolution color display where users can clearly and intuitively get the GNSS receiver status to take full control of their survey operation"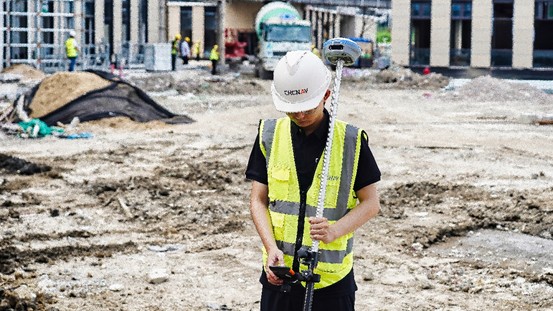 Universal GNSS tool for surveyors in all their projects
Integrated Wi-Fi, Bluetooth and NFC modules provide seamless connection to field data controllers or tablets. Integrated 4G and UHF modems enable any GNSS survey mode, from RTK Networks NTRIP connections to UHF base-rover configurations.
Find out how the i83 GNSS will make your GNSS RTK survey easier, click here: https://chcnav.com/about-us/news-detail/chc-navigation-introduces-the-i83-imu+-+rtk-gnss-receiver.