The atmosphere of people meeting again during the DroneShow, MundoGEO Connect and SpaceBR Show 2022, which took place from May 17 to 19 at the Frei Caneca Convention Center in São Paulo (SP), was impressive.
The will to update, expand networking and get to know the latest technological innovations was very intense. The event had a strong participation from the private sector, with 55% of the participants, followed by the public area with 31%, teaching & research with 12%, and 2% from the third sector. Business generation was active, provoked by the high percentage of decision-makers, representing 51% of the participants.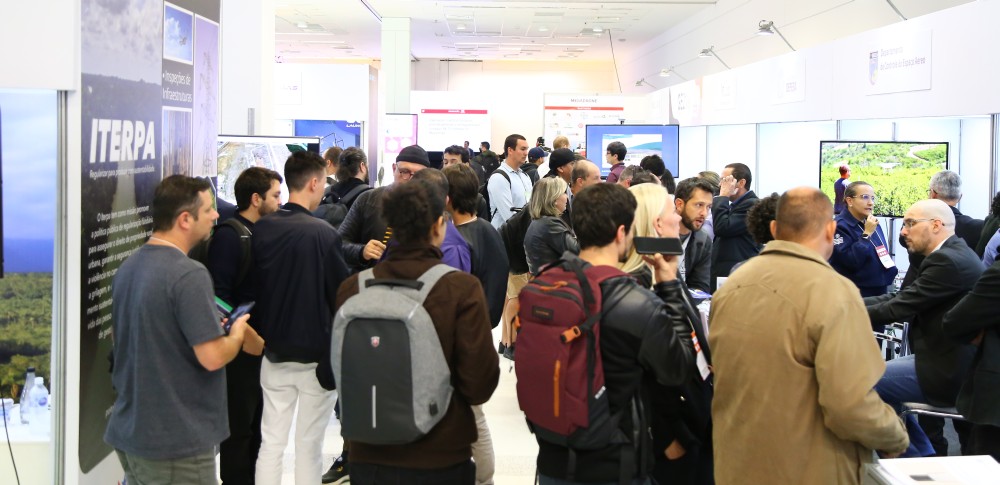 The profile of the exhibitors was diverse, with manufacturers and importers of dozens of brands and models of drones for various applications. Embedded sensors and data processing systems were present, not only linked to drones, but also to other orbital, aerial, mobile and ground platforms. Several service providers were present from the space, geospatial technologies and drone sectors.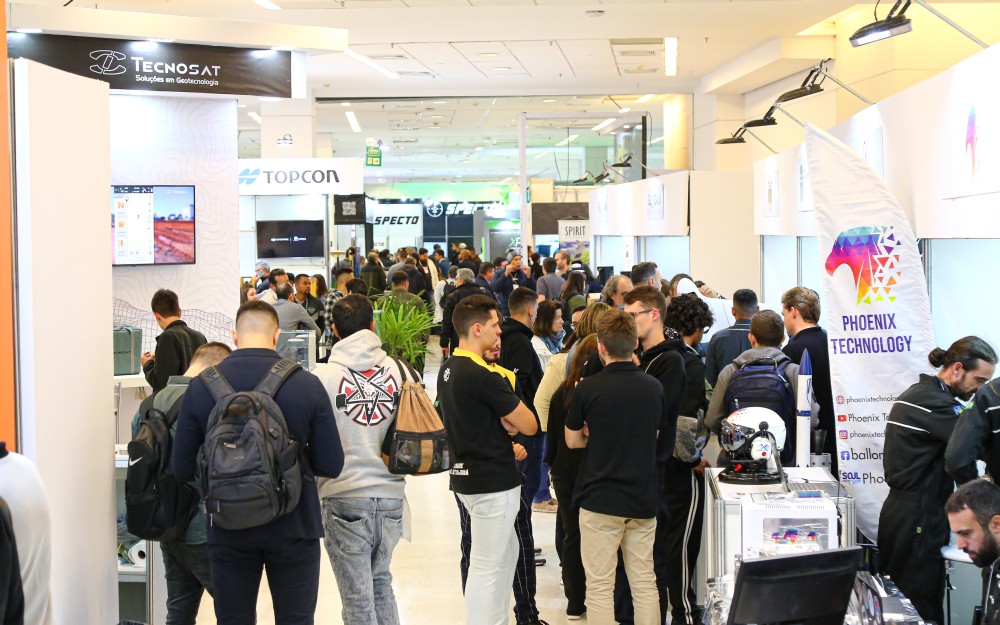 One of the novelties this year, approved by most participants, were the Content Arenas where the courses, lectures and debates took place. Without the traditional auditorium walls, the environments of the trade fair and the content were closer, facilitating the integration of the participants.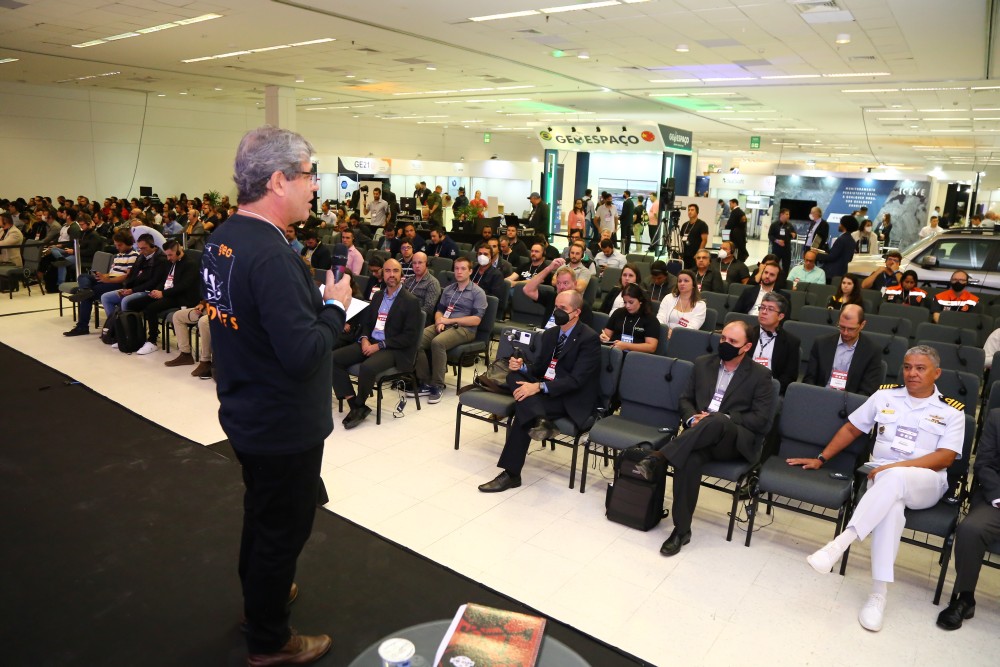 Each event had several highlights. The SpaceBR Show Forum, organized in partnership between MundoGEO and the Brazilian Space Agency (AEB), emphasized the growing participation of private companies, startups and investors in space exploration, Earth observation satellites and also the imminent start of operations at the Alcântara Launching Center in Brazil. AEB was at the trade fair, as well as the Aeronautics Staff (EMAER).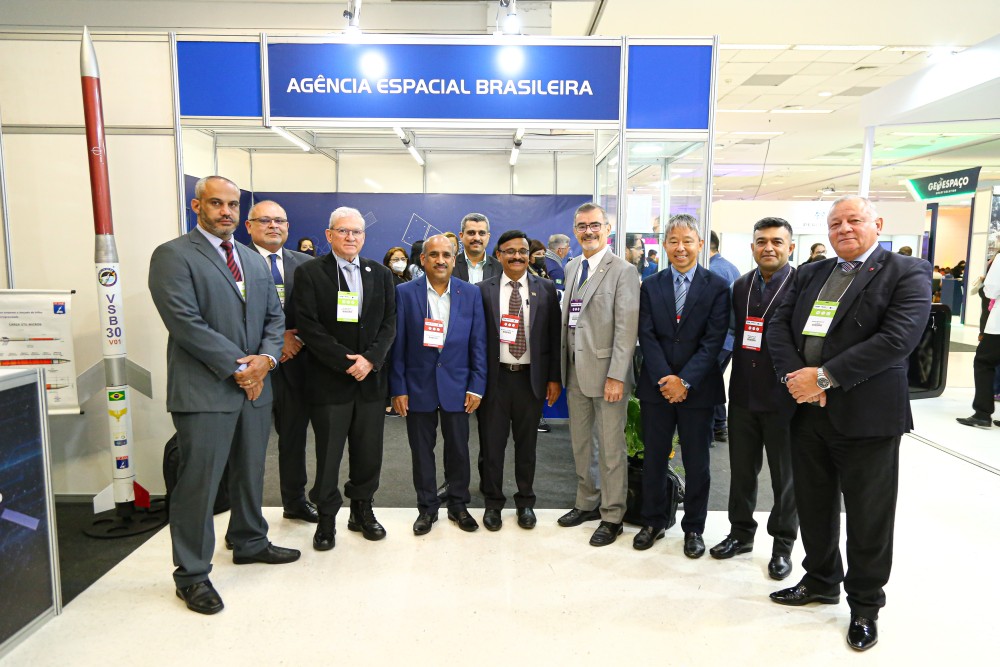 At MundoGEO Connect, the highlights were themes related to environmental and municipal management, reality capture platforms from different sensors, as well as the intense use of Artificial Intelligence in the processing and analysis of the collected information.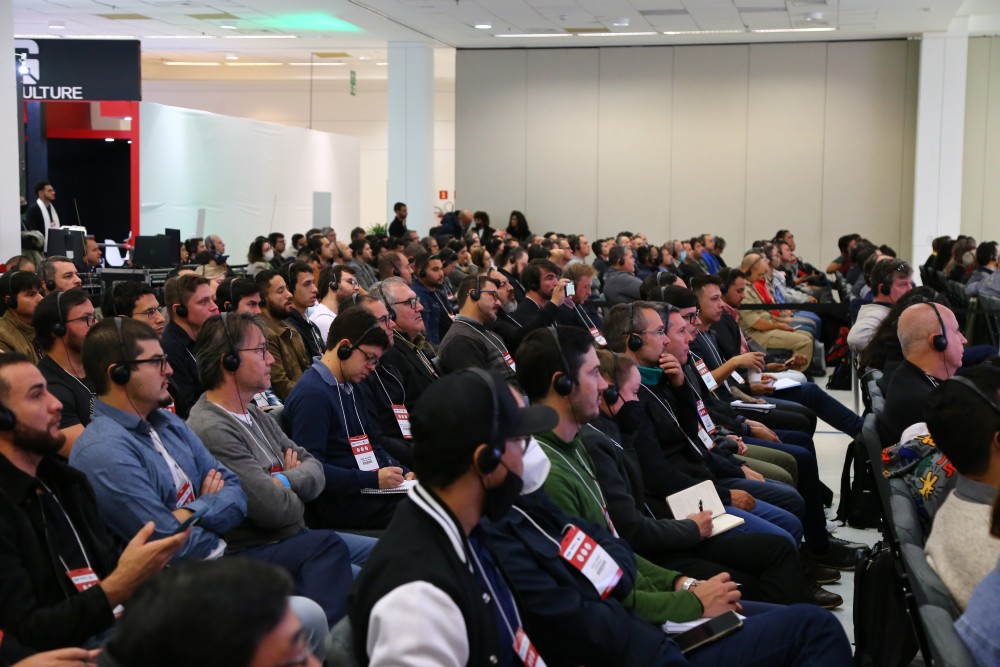 At the DroneShow, the highlights were the applications of drones for security, precision mapping, construction inspections and agricultural spraying. The three main regulatory agencies were present, advancing improvements in their processes: Department of Airspace Control (DECEA), Ministry of Defense (MD) and the National Civil Aviation Agency (ANAC). The latter disclosed first-hand, at the opening of the event, important updates in the regulation of drones.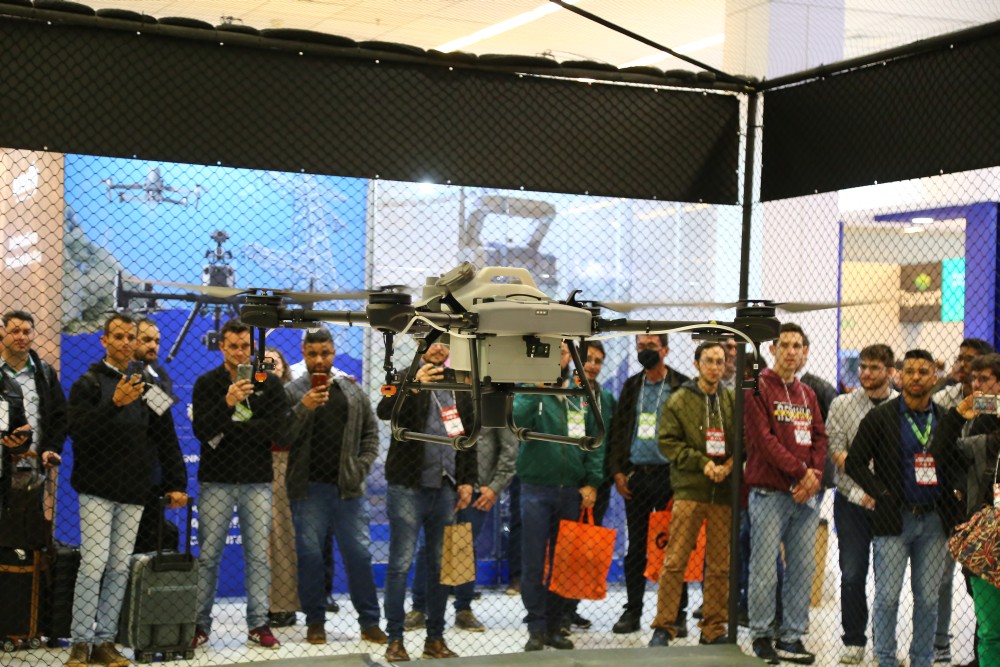 Several free activities took place, highlighting the DroneShow Security, with emphasis on the use of drones in civil defense and public and private security. Other highlights were the event linked to Sustainable Cities of the CITinova project, related to municipal management and promoted by the Ministry of Science, Technology and Innovations, and the WorkShops on Best Practices of the Territorial Registry of Municipalities and Geospatial technologies for better public and private management.
Next event
Save the date! In 2023, the next edition of DroneShow, MundoGEO Connect and SpaceBR Show is already scheduled for May 9-11 at the Frei Caneca Convention Center in São Paulo (SP).