The Brazilian Space Agency (AEB), the main entity responsible for coordinating the Brazilian Space Program, has become increasingly positioned as a facilitator for creating national and international partnerships for government entities, industry, and academia. Between the 18th and 22nd of September, the Agency will participate in the 2022 edition of the International Astronautical Congress (IAC) in Paris and will be counting, for the first time, with an institutional stand.
All Brazilian government agencies, companies, scientists, researchers, and students participating in the congress are invited to visit the Brazilian stand and utilize the space for meetings, presentations, and other event-related activities. We are located in booth number D12 in pavilion 7 at the Paris Convention Center.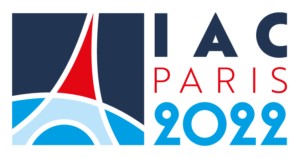 The IAC is an annual event organized by the International Astronautical Federation (IAF), which was created in 1951 with the aim of promoting a constant dialogue between space nations and professionals working in the sector. The World's premier global space event is an exceptional opportunity to network with other agencies, companies, startups, entrepreneurs, laboratories, scientists, researchers, and manufacturers in the aerospace industry.
The IAC distinguishes itself with an event where a great number of stakeholders of the global space sector come together. It attracts more than 6,000 participants each year and provides the latest information and developments in research and academia. The present edition of the IAC will have a record number of participants.
This year, the theme is "Space for @ll", which emphasizes the inclusion of all space communities, highlighting the entrepreneurship that can expand the reach of beneficiaries of space activities. In addition, the French Space Agency (CNES – Center National d'Études Spatiales) intends to create the first sustainable IAC.
About AEB
The Brazilian Space Agency, the central body of the National System for the Development of Space Activities (SINDAE), is an autarchy linked to the Ministry of Science, Technology and Innovation (MCTI), responsible for coordinating and executing the Brazilian Space Policy.
Since its creation, on February 10, 1994, the Agency has worked for the efforts of the Brazilian State in promoting the well-being of society, through the employment of the space sector.