Registration open for the several courses on drones and geospatial technologies that will take place at DroneShow, MundoGEO Connect and SpaceBR Show 2023, from May 9 to 11 in São Paulo (SP).
Check out the following courses:
Regulation for Professional Use of Drones
Course presents an overview of all Brazilian regulations for professional drones (class 1, 2 and 3) according to ANATEL, ANAC, DECEA, MD and MAPA.
Instructor: Lucas Florêncio, Partner and co-founder of AL Drones.
Drone Image Processing
Course that presents methods of digital processing of images obtained by drones for mapping for various applications.
Instructor: George Longhitano, Director of G drones.
Drones in Agricultural and Forestry Spraying
Course that guides how to use drones in spraying, addressing regulatory, technical, operational and commercial aspects.
Instructor: Eugênio Passos Schröder, founder and director of Schroder Consultoria Agro.
Drones in Agribusiness and Forestry
Course presents the advanced use of drones in Agriculture, aiming productivity gains, cost reduction, data generation for future decision making with case studies.
Instructor: Giovani Amianti, founder and CEO of XMobots.
Drone Inspections
Course that details the techniques of data collection using drones, processing using artificial intelligence, legislation, and presents some case studies, performed in Singapore and Brazil.
Instructor: Emílio Hoffmann, co-founder and director of operations in Latin America at H3 Dynamics.
Drones Aerial Survey
Course presents concepts, real-world examples, and regulatory issues of high-precision urban and rural mapping using drones.
Instructor: Danilo A. Rodrigues. Technical director and founder of GeoSurv Engenharia e Geomática.
Geographic Intelligence for Smart Decisions
Course addresses the importance of the geographic view for understanding complex phenomena and spatial statistics as a powerful resource for strategic decision-making, including success cases.
Instructor: Julio Ribeiro, CEO of HUBSE Group.
Integration: GIS, Artificial Intelligence and Big Data
Course addresses concepts of big data, data science and artificial intelligence applied in the context of remote sensing. Explores some case studies and technology trends.
Instructor: Cesar Diniz, Founding Partner of Solved – Geoinformation Solutions.
Geographic Information in the Metaverse
Course explores the potential applications of Geographic Information Systems (GIS) in the Metaverse environment, using computers, smartphones, televisions, devices in general (oculus®) and augmented reality (AR), mixed reality and virtual reality (VR).
Instructor: Julio Ribeiro, CEO of the HUBSE Group.
Technical Cadastre and Urban Geoinformation
Course covers the concepts of the Multipurpose Technical Cadastre in the municipalities, Legislations, Survey Methodologies, Municipal Cadastral Reference Network and Sinter – National System for Land Information Management.
Instructor: Givanildo Silva, Technical Director of Topocart.
Georeferencing of Rural Property
The course presents concepts about Georeferencing and Certification of Rural Property, approaching the methodologies of field surveys, including the use of drones, besides the necessary documentation for Sigef/Incra.
Instructor: Margarete Maria José de Oliveira, founding partner of the company TGR Treinamentos.
To see the detailed content of each course, the instructors, and to register with a 50% discount until November 30, visit the full program page.
By registering for one or more courses, access to the fair for all 3 days is free. Get to meet the exhibitors.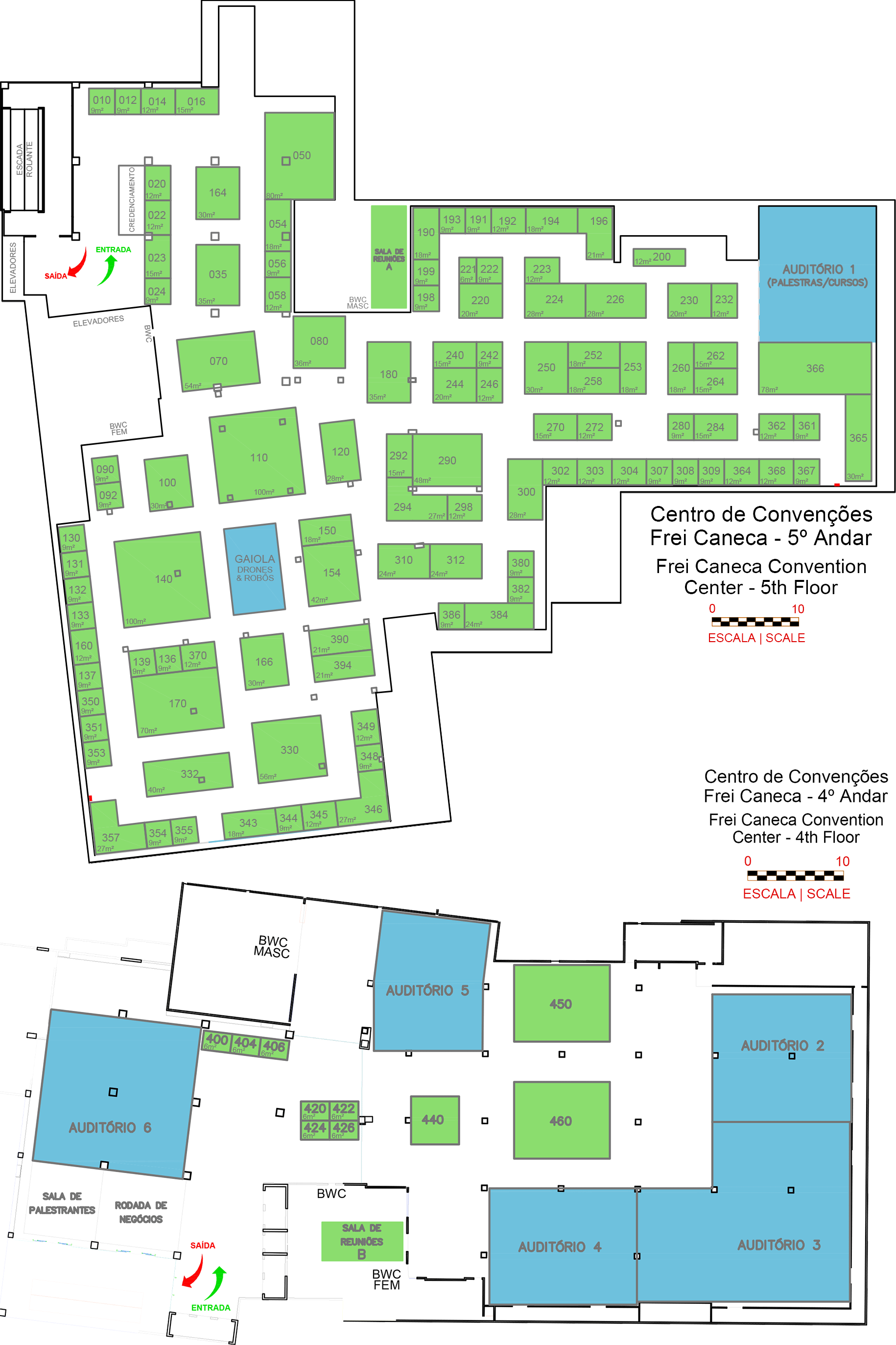 Video with a summary of the DroneShow, MundoGEO Connect and SpaceBR Show 2022:
Follow the news of the event on the websites::
www.droneshowla.com
www.mundogeoconnect.com
www.spacebrshow.com
For more information:
atendimento@mundogeo.com
+55 41 3338-7789