The UMILES Group has announced that it is expanding into Chile as a gateway to the Latin American market with its Drone Light Show business line, a Spanish pioneer in creating customised light shows with drones, and its Commercial Services division, which works with unmanned aerial vehicles in the industrial sector.
Drone Light Show has been delivering shows all over the world since 2019, designing and performing choreographies featuring 200 drones in countries such as Mexico, Cuba, Portugal and Andorra. At the end of this month, the first ever private drone show, featuring 200 drones, will take place in Santiago de Chile for a leading global luxury brand.
Demand for these after-dark performances continues to grow as a cleaner, safer alternative to traditional fireworks displays. Since the new European regulation on UAS came into effect in January 2021 there has been a steep increase in demand, and Drone Light Show already has more than 30 shows in the pipeline for 2023, primarily for private companies and local administrations.

The Commercial Services business line operates in the industrial sector, facilitating drones for use in large-scale infrastructure inspections in various different fields (renewable energies, forests, mines and highways, for example) among other solutions.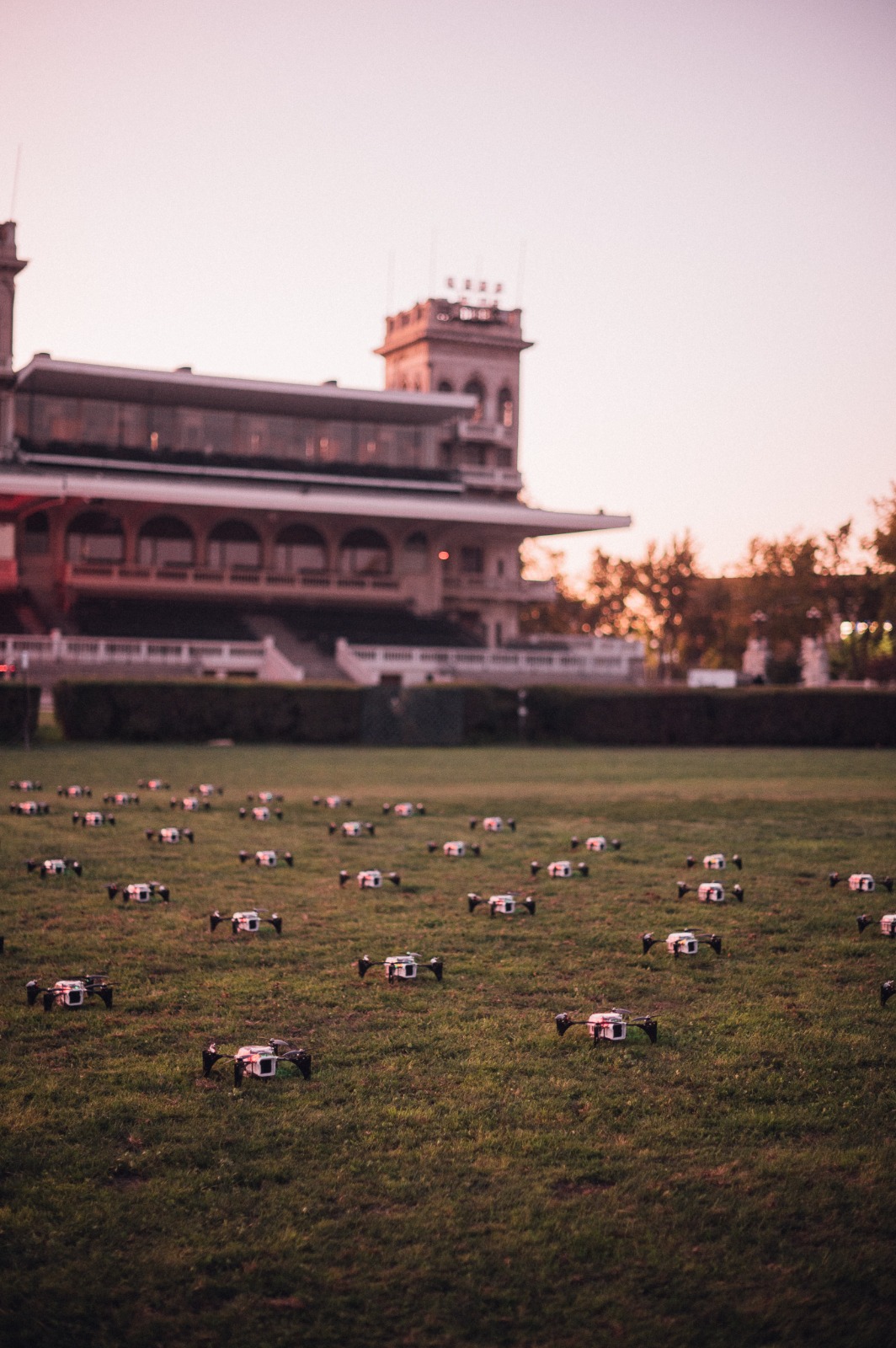 Raúl Cortijo, COO at UMILES UAV, said: "The deployment of various UMILES UAV services in Chile is a key milestone in the company's globalisation strategy, offering a gateway into the Latin American market. Further to the successful launch of UMILES University in the country to train the drone pilots of the future, we will now be delivering customised drone shows and drones for the inspection and improvement of infrastructure, clearly evidencing the versatility of the business in which UMILES Group operates."
Sustainable, customisable shows
Using impeccably-coordinated drone swarms, the team at UMILES Drone Light Show emblazons images across the skies and choreographs completely unique, customisable light shows. Each drone has its own flight mission which it traces in coordination with the rest of the swarm, maintaining the appropriate safety distance and delivering results that have been dubbed the fireworks of the future.
UMILES UAV: global growth
Chile has successfully harnessed the interest in the drone industry in Latin America and has been selected by UMILES UAV as its headquarters for the region. Underpinned by a robust structure, UMILES UAV is rolling out the international expansion of its activity in accordance with its roadmap. Just a few months ago, UMILES University, the UAV training business line, reinforced its agreement with Aprendedores in Chile, a key milestone in the company's international expansion plan and strong backing for its growth strategy. UMILES University offers professional programmes to meet the needs of a range of industries in Chile, including the mining, winegrowing, infrastructure, transport, logistics, audiovisual, energy, agriculture and security sectors.