In 2024, the MundoGEO Connect exhibition will be held from May 21 to 23 in a new location, at Expo Center Norte – Pavilhão Amarelo, in São Paulo (SP), Brazil, with a business roundtable and an area 50% larger than the previous edition.
"The exhibition will have exhibitors that work in the provision of mapping and cadastre services, as well as companies that manufacture or represent different types and brands of geomatics equipment, in addition to developers of geographic analysis solutions and orbital and aerial remote sensing."

comments Emerson Granemann, CEO of MundoGEO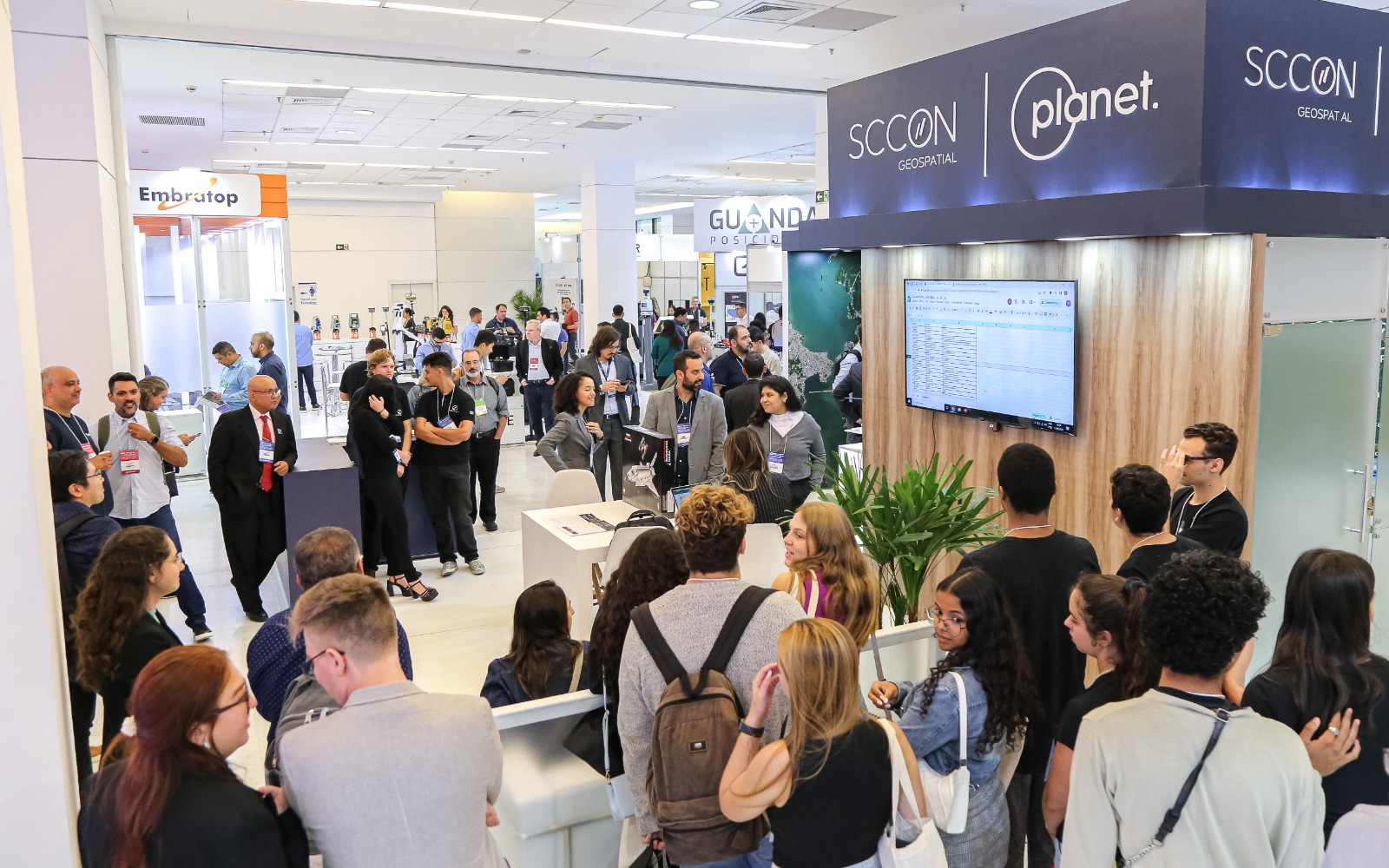 The Business Roundtable will offer exhibitors the opportunity to participate in pre-scheduled meetings with representatives of industry, government and private companies, potential customers, to present their products and services, increasing the possibility of generating qualified leads and creating partnerships and business .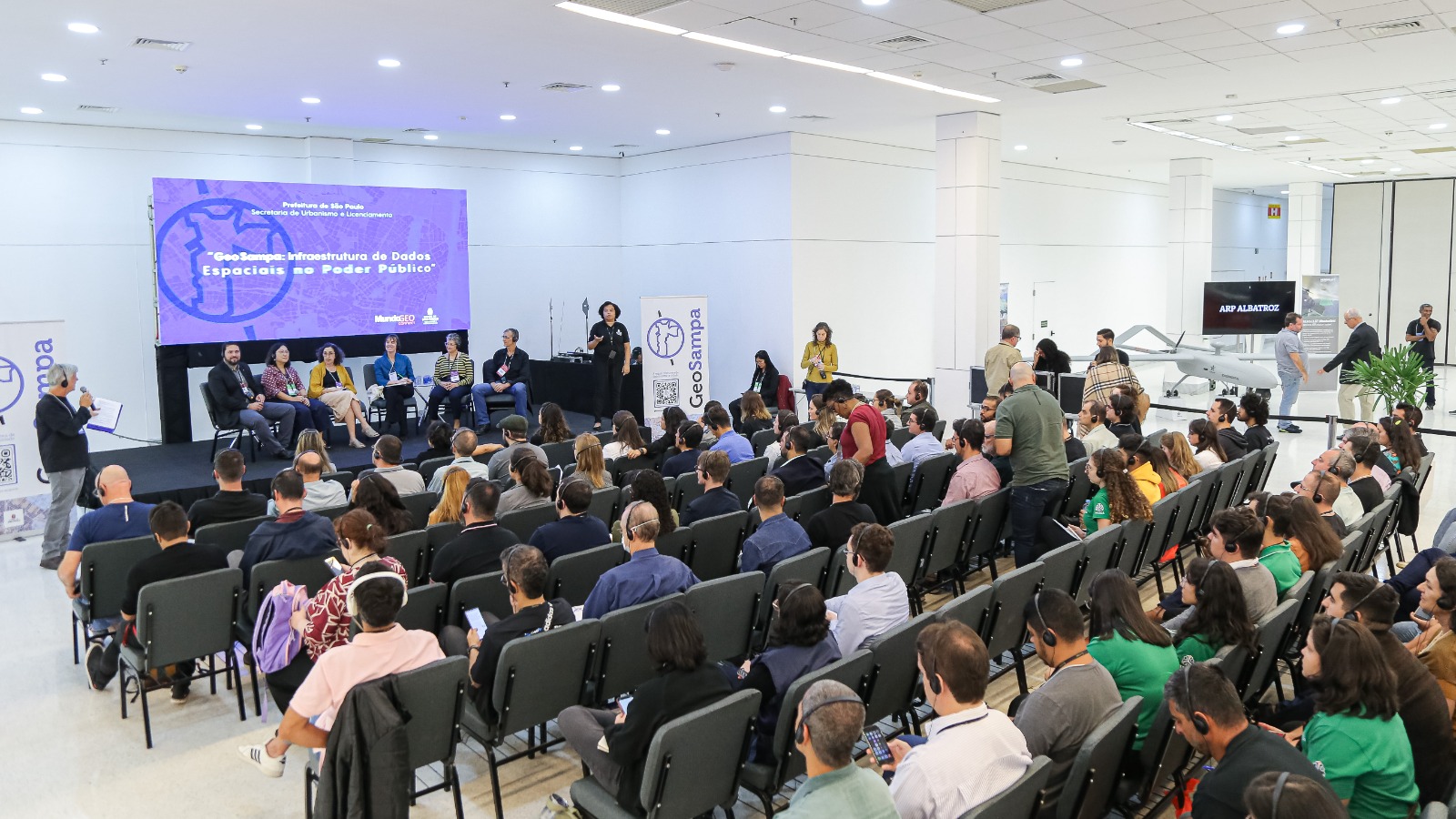 In 2023, the exhibition attracted 5,700 participants from 33 countries, 120 exhibitors and 150 speakers in 10 courses, 9 workshops, 7 seminars and 4 forums. For the next edition, the expectation is to bring together more than 7 thousand participants from Brazil and abroad. In parallel to MundoGEO Connect, other events will take place: DroneShow Robotics, related to drones and embedded technologies; SpaceBR Show, about space solutions; and the new Expo eVTOL, focused on 'flying cars'.
See a summary of the last edition of the event:
2024 exhibition map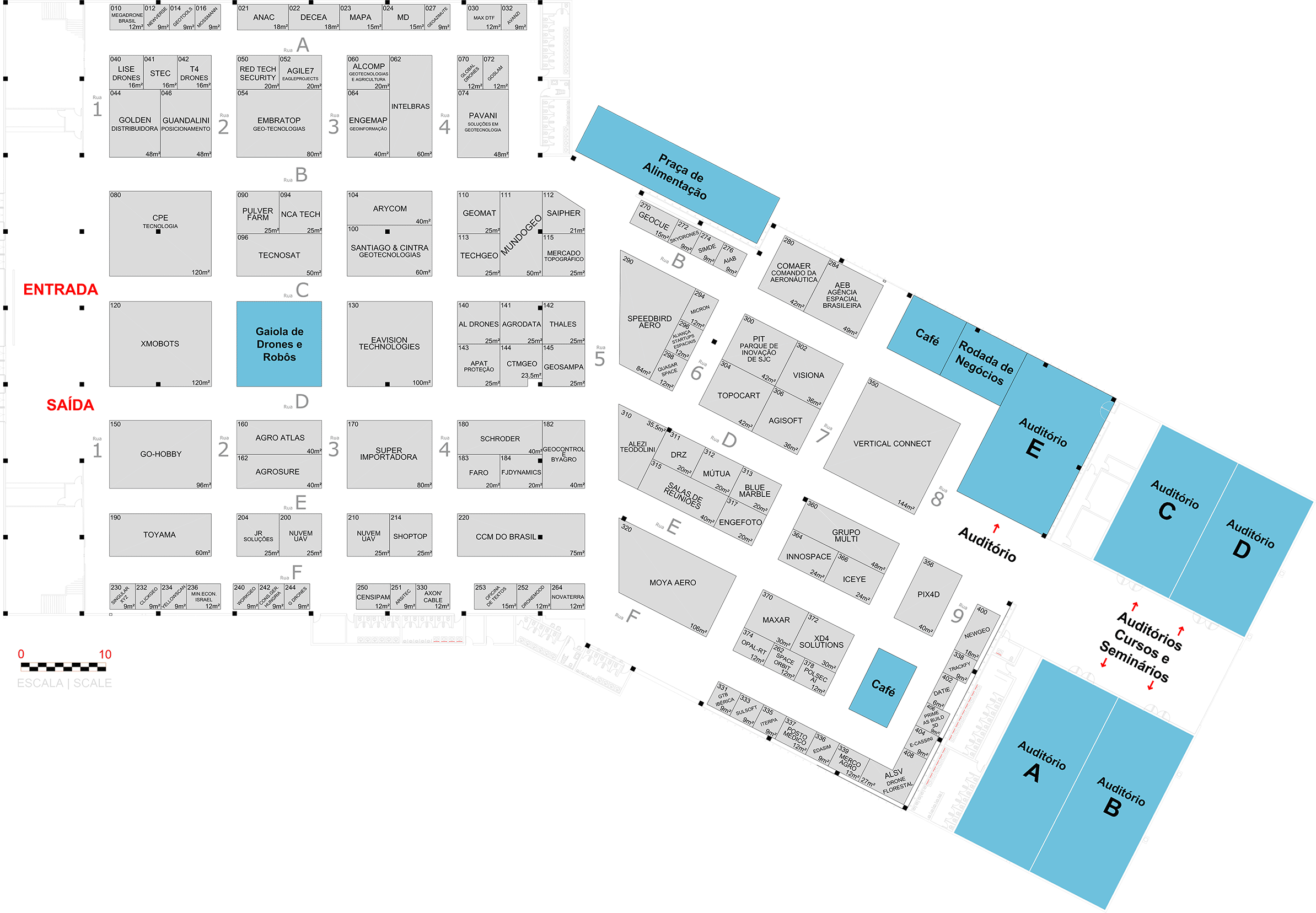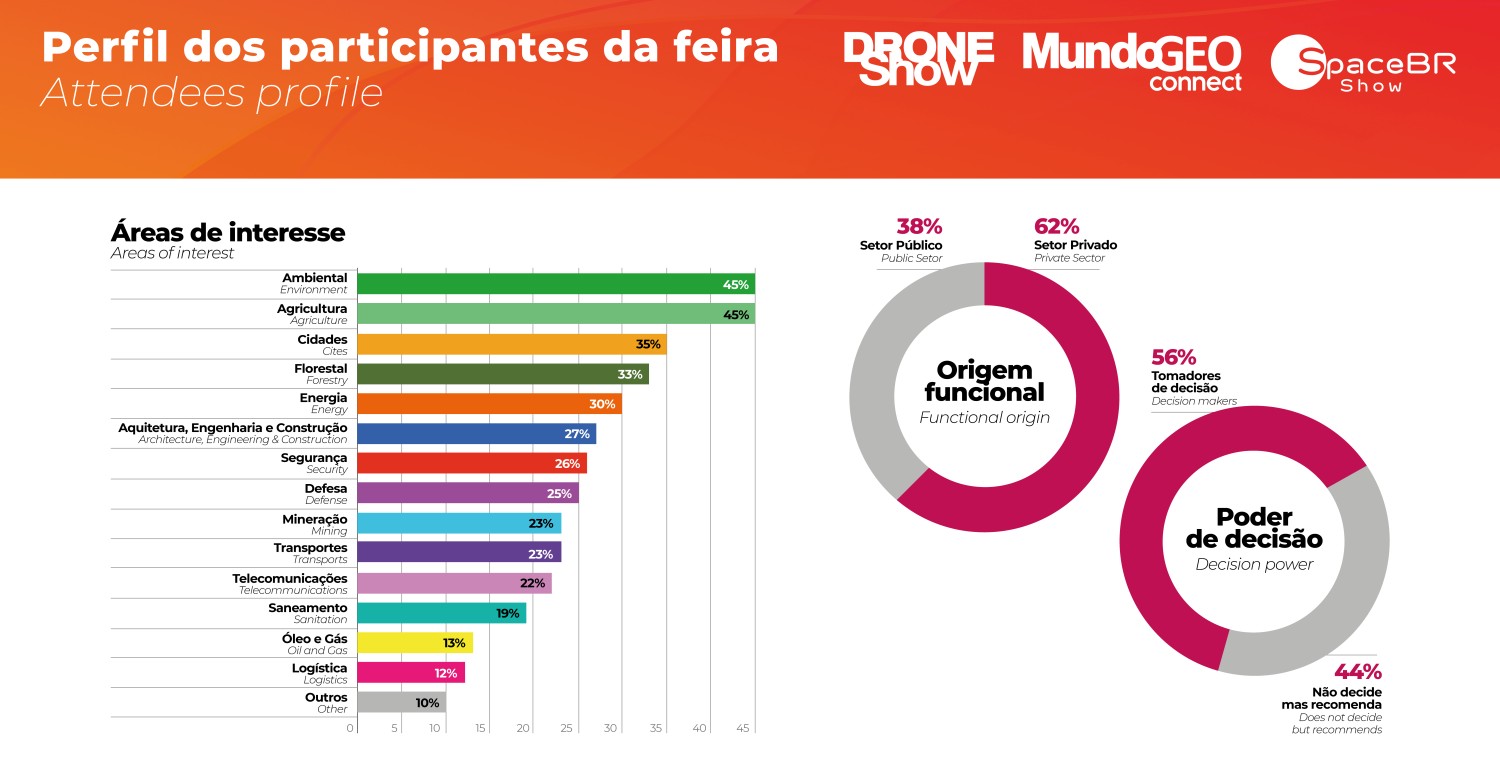 Check out the latest news on the event websites: MundoGEO Connect, DroneShow Robotics, SpaceBR Show and Expo eVTOL (soon).
Reservations for 2024
To reserve a space at the 2024 exhibition, contact:
Email emerson@mundogeo.com
WhatsApp 41 99995-9701
Images: Lex Studio