HEAD Aerospace invites you to attend our live webinar on the Skywalker IoT Constellation to be held on July 6th (15:30-16:30 CET) and July 8th (10:00-11:00 CET).
Skywalker is an advanced LEO SMALLSAT constellation operated by HEAD Aerospace aimed at providing two-way data communication and reliable location information acquisition services for M2M and IoT devices. The major payloads of Skywalker Constellation are AIS (Automatic Identification System), DCS (Data Collection System), future VDES (VHF Data Exchange System) and ADS-B (Automatic dependent surveillance-broadcast) payloads.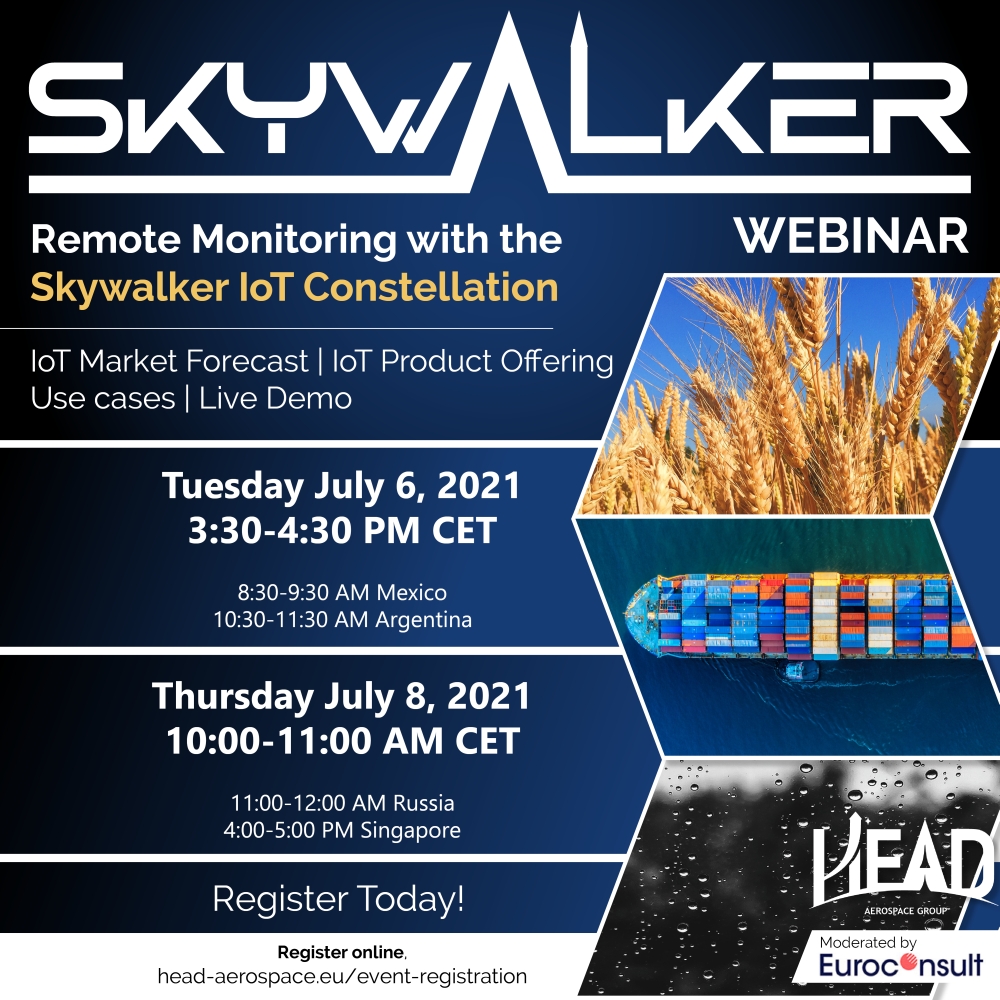 With five satellites already in orbit, the Skywalker Constellation can provide data collection services at least twice per day worldwide, enabling our customers to have immediate access to market. 
Join HEAD to learn more on the latest IoT Market Forecasts, HEAD's IoT Solution Showcase, Use Case Applications and Live Product Demos! 
During this event, HEAD is pleased to welcome Mr Pacôme Révillon, CEO of Euroconsult, who will present the IoT Market Showcase & Forecast.
Register for the event here: https://www.head-aerospace.eu/event-registration.