The MundoGEO Connect, DroneShow Robotics, SpaceBR Show and Expo eVTOL 2024 exhibition will be held from May 21st to 23rd at Expo Center Norte – Pavilhão Amarelo, in São Paulo (SP), Brazil. This new space, with a much higher height and wider streets, will better accommodate the stands and especially the attendees, who grow every year. In 2022, the exhibition attracted 4,200 visitors and, this year, there were 5,700. In 2024, the expectation is to bring together 7 thousand attendees from Brazil and abroad.
During the exhibition there will be a Business Roundtable that will offer companies and institutions from these sectors the opportunity to participate in pre-scheduled meetings with representatives of industry, government and other institutions, to present their products and services, increasing the possibility of generating qualified leads and partnership and business opportunities.
There will be four main events:
MundoGEO Connect
Presenting solutions for reality capture (using satellites, aircraft, drones, and fixed and mobile ground stations), image processing using artificial intelligence (AI), visualization and analysis of information using 3D resources such as Virtual Reality (VR), Augmented Reality (AR), and digital twins.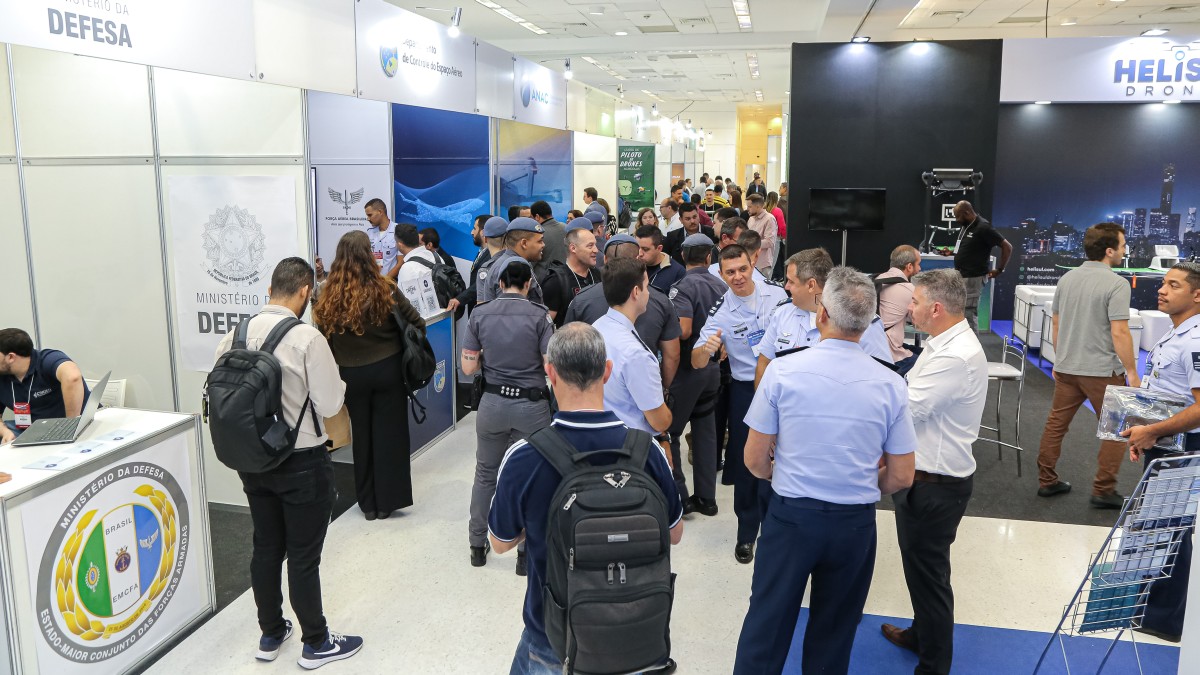 DroneShow Robotics
Featuring drone manufacturers and importers, embedded technology, robotics, autonomous systems, related equipment, data processing platforms, and service providers. Parallel forums on eVTOL and Autonomous Mobile Robotics will also take place.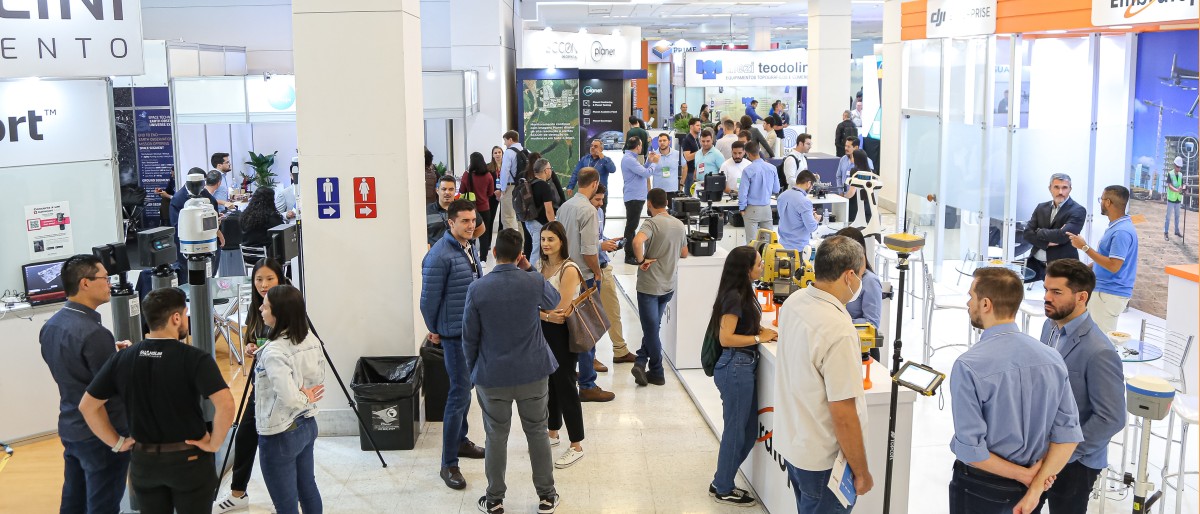 SpaceBR Show
Covering the entire productive chain of the sector, composed of companies, startups, and institutions involved in launching vehicles, satellites, and general service provision. The objective is to showcase the potential for new businesses prompted by space exploration for the Latin American community. In 2024, a new international Business Round will be held.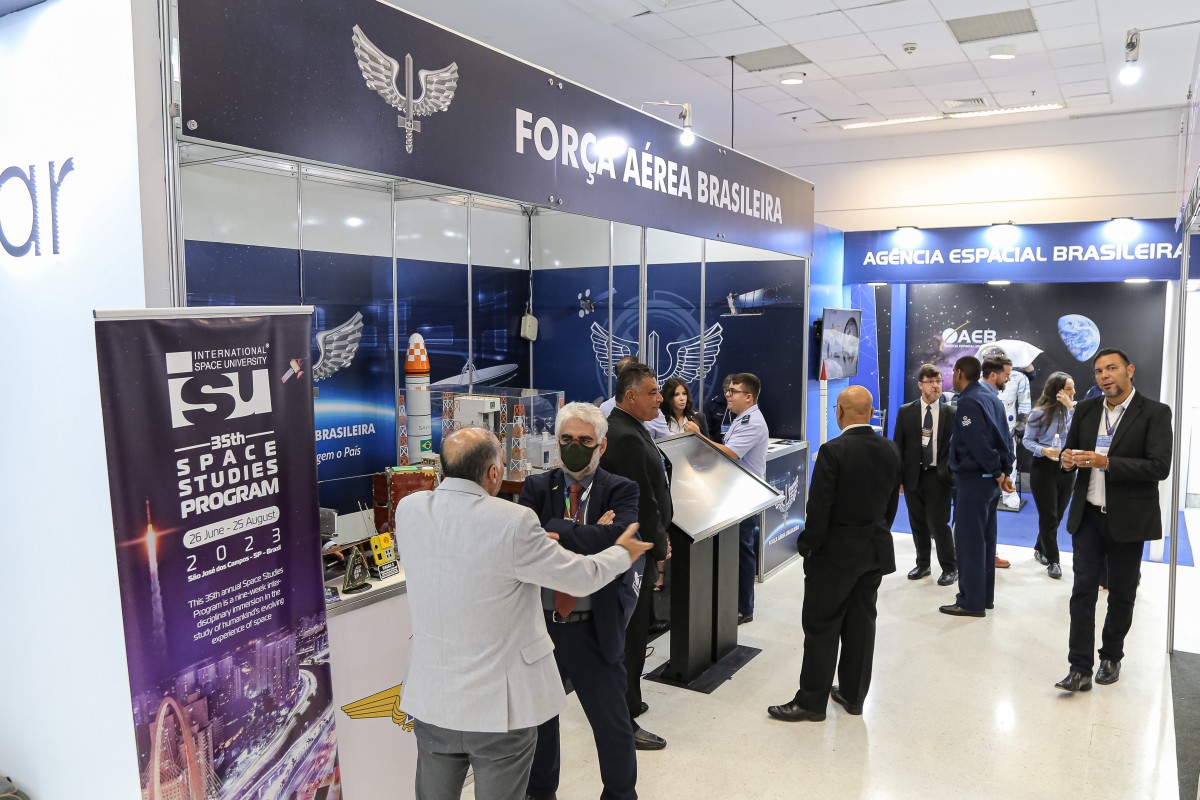 Expo eVTOL
The eVTOLs and Advanced Air Mobility (AAM) market is about to take off. Therefore, MundoGEO decided to hold the Expo eVTOL exhibition and the 2nd Forum in 2024 exclusively dedicated to this ecosystem that is developing around Innovative Aircraft.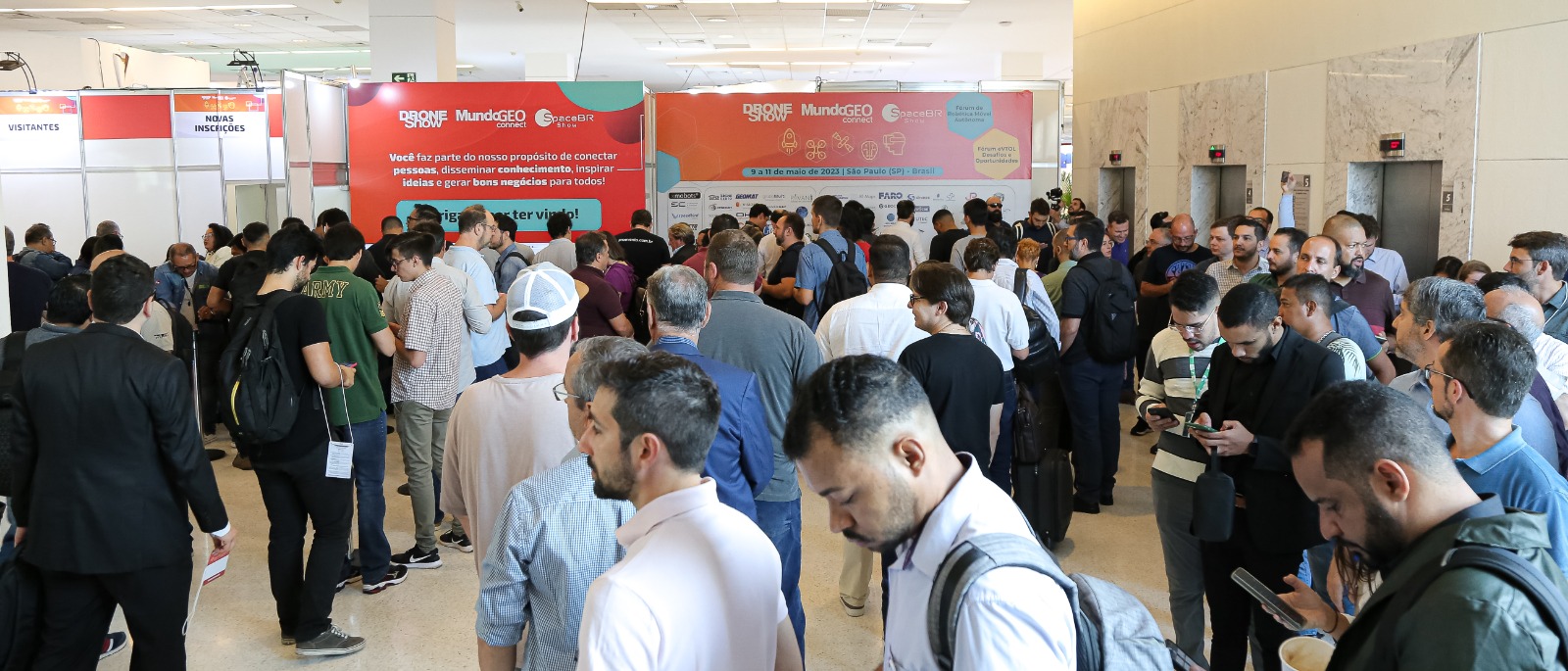 Regulatory institutions such as ANAC (National Civil Aviation Agency), DECEA (Department of Airspace Control), MD (Ministry of Defense), and MAPA (Ministry of Agriculture, Livestock, and Supply) are also confirmed to participate in the event, along with AEB (Brazilian Space Agency) and FAB (Brazilian Air Force).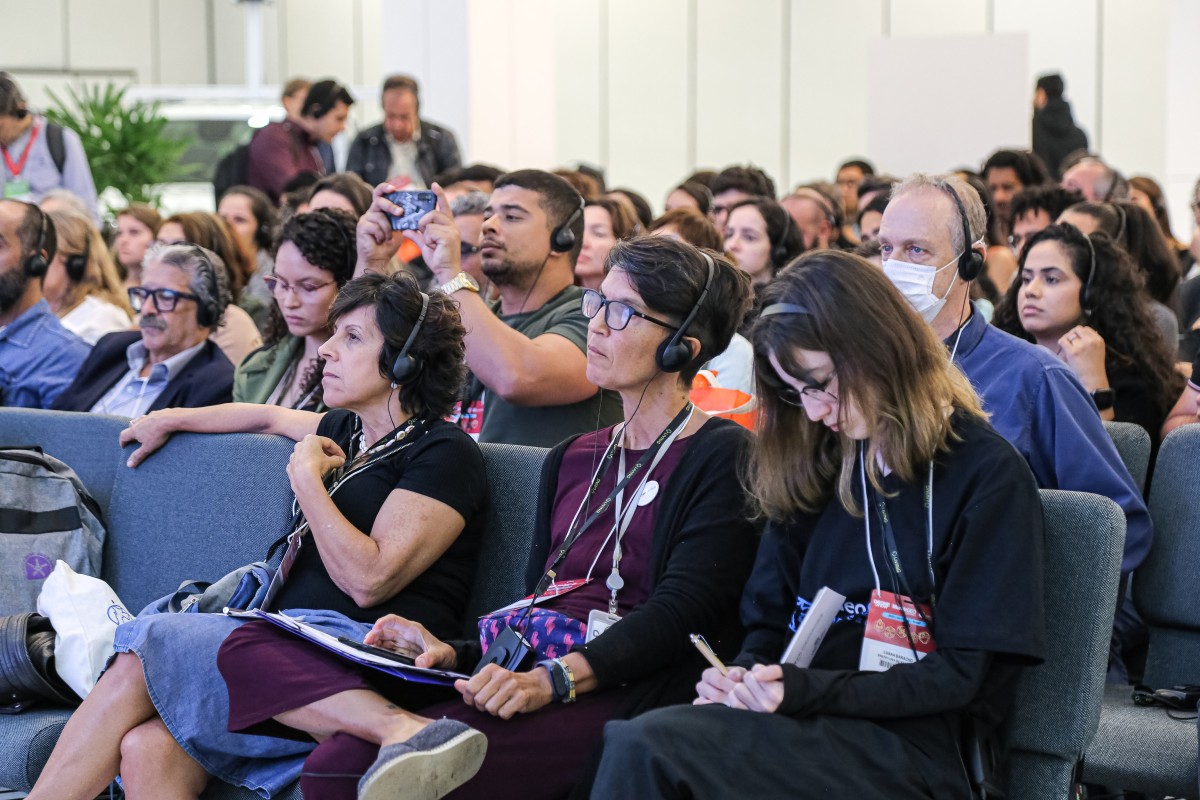 The events are approved by 97% of the participants and bring together key players in the industry, government, universities, startups, and private companies that use solutions in these areas.
Watch a recap of the 2023 event in these two videos:
Floor plan for the 2024 exhibition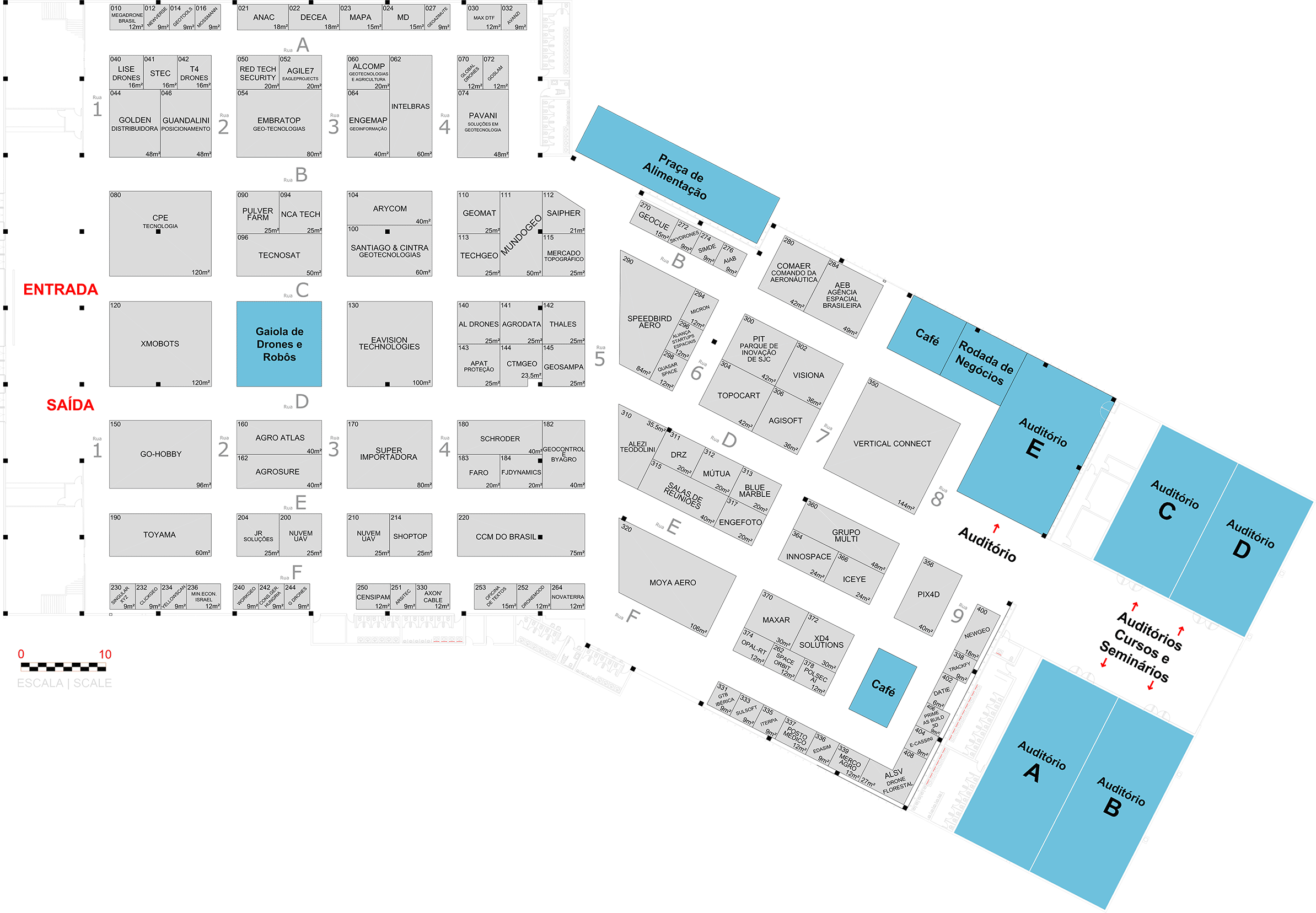 See the full list of exhibitors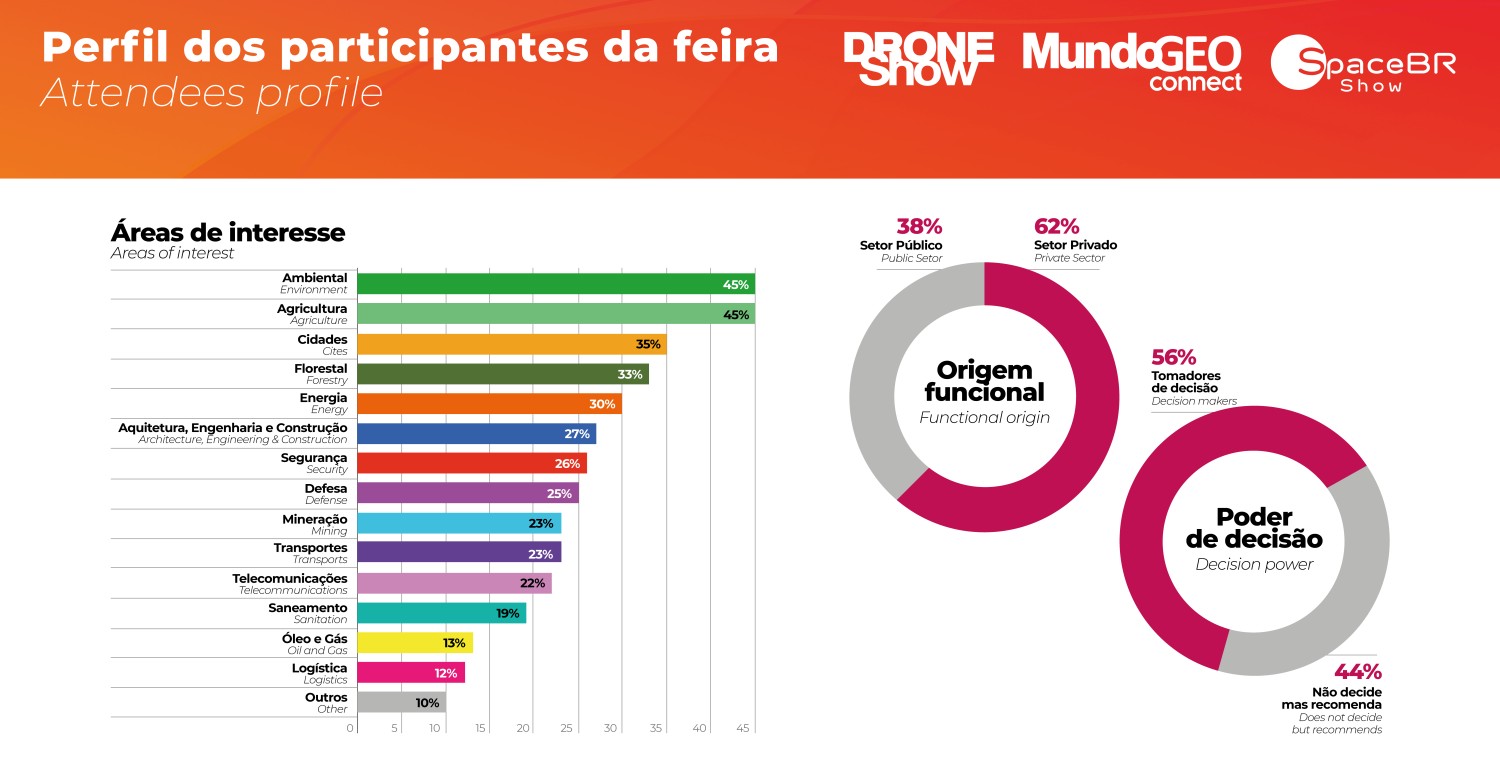 Reservations for 2024
To reserve a space at the 2024 exhibition, please contact:
Email emerson@mundogeo.com
WhatsApp 41 99995-9701
Images: Lex Studio